RSUA Advanced Conservation Course commences in Armagh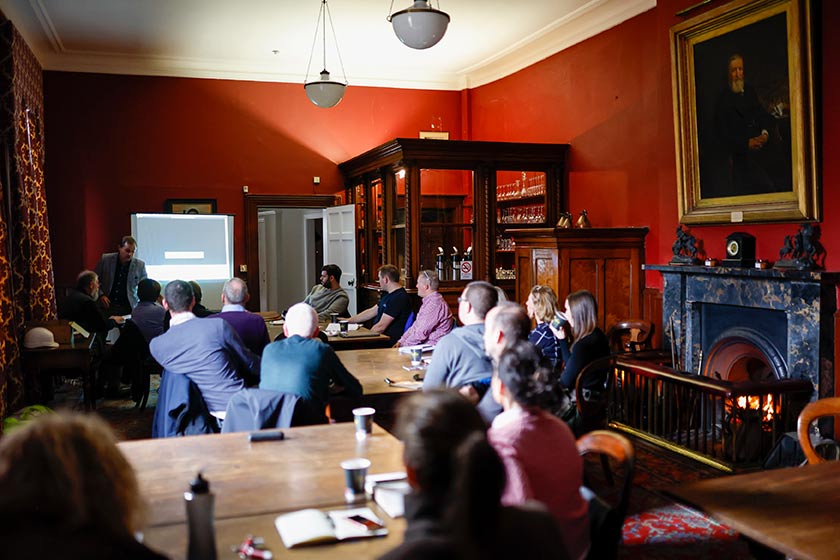 The 5 week RSUA Advanced Conservation Course has commenced in Armagh City. Week two of the course was held in Armagh County Club, one of the buildings which has been restored as part of the Armagh City Townscape Heritage Scheme. Over 24 participants learnt about the importance of maintaining old buildings to ensure that penetrating and rising damp do not become a problem. We were given a tour of No 1 Seven Houses which has been rebuilt and Armagh County Club Armagh County Club and two other properties. Many thanks to all speakers; Moss Construction, Jonathan Todd Ballymullan Architect BMA, Sean Barden Armagh County Museum and Joseph Birt of FRSNI.
The course is been delivered as part of the Armagh City Townscape heritage scheme, a major building restoration scheme in Armagh. Armagh City TH is made possible with funding from National Lottery Heritage Fund, Armagh Banbridge Craigavon Borough Council and private sector monies.