History talks prove very popular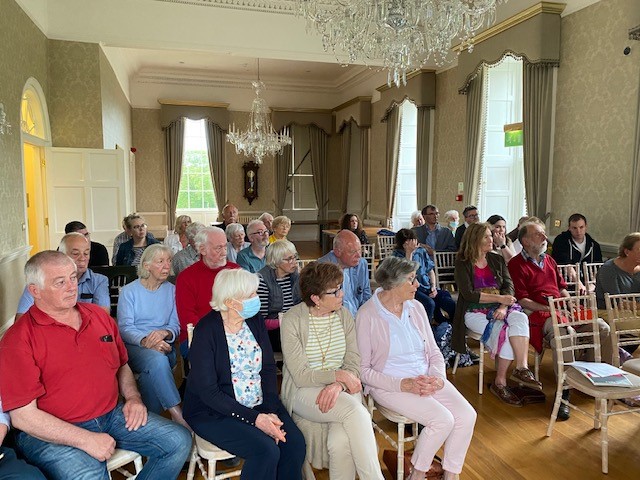 Over 50 people attended the two History talks delivered by Sean Barden and Mary McVeigh in April and June 2022. Sean's talk was entitled 'The search for Salt Box Court' , tracing the development of the early small streets of Armagh and the number of people living there.
Marys talk was entitled  'Castle Street – Glimpses into the past' and took place on Wednesday 22nd June 2022. Mary traced the origins of how Castle Street came to be named back to the 12th century. She then took us through its development from 1760 into the first and later half of the 19th century. The Talks were delivered as part of the Armagh City Townscape heritage scheme which is funded by ABC and @National Lottery Heritage fund.