Armagh starts multi-million-pound restoration of up to 15 historic buildings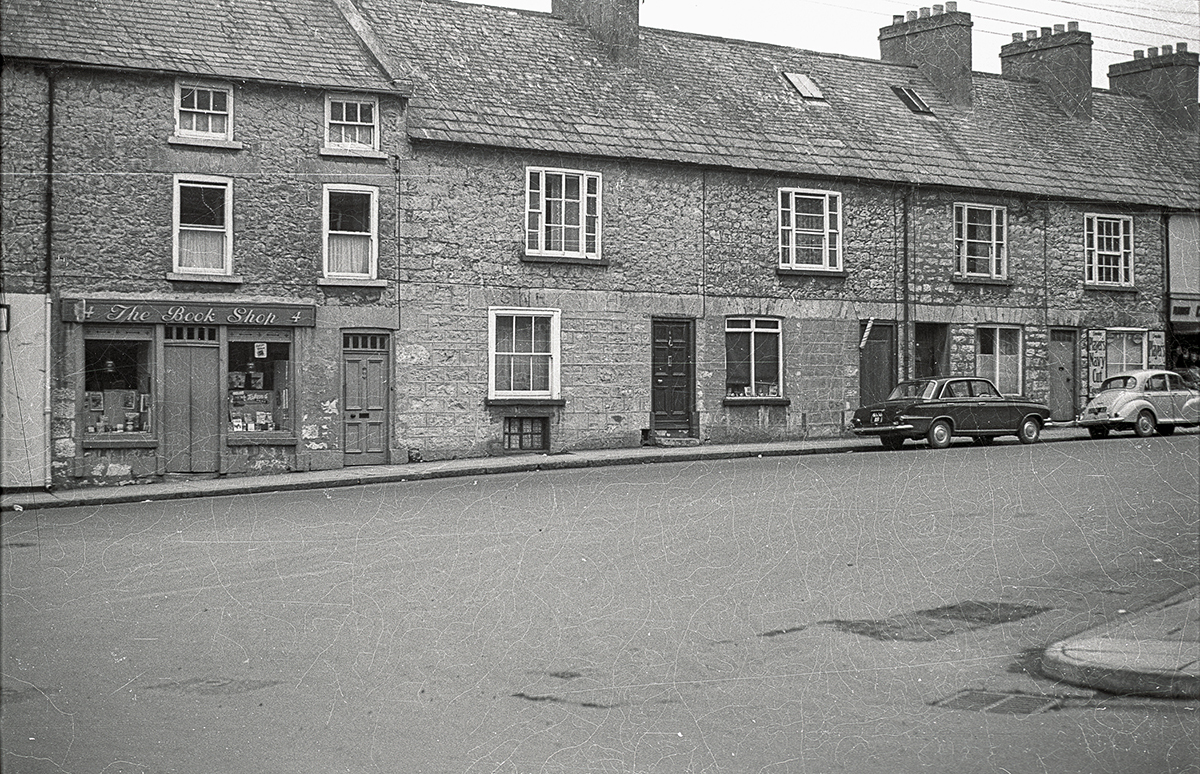 Armagh's largest building conservation project begins as work starts on 6 & 10 Barrack Street
Armagh has initiated multi-million pound plans to sympathetically restore and rejuvenate up to 15 of its oldest, historic buildings as part of a major city transformation project.
A combined investment of £6.3 million from The National Lottery Heritage Fund, Armagh City, Banbridge and Craigavon Borough Council and building owners is behind the new townscape project.
One of the oldest cities on the island, Armagh is famous for its Georgian façades and listed buildings which are instrumental in giving Armagh its distinctive, unique and historic feel.
Initial work to reinstate the former beauty of 6 & 10 Barrack & Little Barrack Street has just got underway and when complete will integrate four vibrant retail units incorporating all the iconic features of their former incarnation.
Plans include the introduction of traditional shop fronts appropriate for the Conservation Area, restoration and careful replacement of the remaining historic windows, re-pointing existing Armagh stone, re-slating and sympathetic internal works to protect and preserve historic features including staircases and fireplaces.
Up to 15 buildings are earmarked for the sympathetic restoration which will encompass an anticipated combined potential investment of up to £6.3 million pounds funded by The National Lottery Heritage Fund, Armagh City, Banbridge and Craigavon Borough Council and building owners.
The five-year Townscape Heritage project, which includes £520,000 to be invested in a series of detailed, transformational and restorative work on the first two buildings, will springboard further investment, creating new jobs, commercial and residential opportunities.
The hope is that new jobs will be created over the course of the scheme, which will act as a real catalyst for future recovery, investment and growth.
Lord Mayor of Armagh City, Banbridge and Craigavon, Cllr Kevin Savage, said:
"Armagh's Townscape Heritage Project puts buildings, beauty and conservation at the heart of the city's ongoing transformation. With focus, investment and a collective passion to regenerate our built heritage, these four projects will go a long way to help restore and enhance much more of the city's historic character for the benefit of everyone – businesses, residents and visitors.
Key buildings in Armagh's protected conservation area, includes Upper English Street, Scotch Street, Barrack Street and Russell Street, will now be redeveloped as part of the overall heritage-led regeneration scheme – and many existing businesses in the city will benefit directly.
The National Lottery Heritage Fund has invested £1.98 million in the Armagh Townscape Heritage Project.
Paul Mullan, Director, Northern Ireland, The National Lottery Heritage Fund said:
"Investing in heritage means investing in the community it belongs to, which is why we are proud to support the Armagh Townscape Heritage Project, thanks to National Lottery players. This will not only preserve and rejuvenate the important built heritage in the city to be enjoyed by locals and visitors from further afield, but will also play a significant role in boosting the local economy and aiding the wider regeneration of the Armagh city region."
Built around 1830, the terrace of houses on Barrack Street were formerly private dwellings. The Valuation revision book classifies the terrace as 'Houses and yards'. Some historic features remain to be seen on Little Barrack Street where there is a hatch that would have been linked to the privies at the back of the Barrack Street houses, enabling easy access for emptying the 'night soil' from these yards and is a nice late nineteenth century feature and one that is fast vanishing from back streets and alleys.
Delighted the project is now underway, property owner of No. 6 and No. 10 Barrack Street, Mervyn Wright said:
"With the support and encouragement of the National Lottery Heritage Fund and ABC Council, I'm thrilled that as the custodian of these buildings, I am helping to protect and preserve our historic environment, creating new and exciting opportunities."
Work to restore and conserve the first of up to 15 historic buildings is being undertaken by local Richhill based contractor Merall Contracts Ltd who have extensive experience in sympathetic heritage-led refurbishment of listed buildings.
The Townscape Heritage Project provides grants to eligible owners or tenants of historic buildings identified for transformation within the Conservation Area, which includes a percentage of costs of building repair or other townscape heritage works.
Image: 'Barrack Street, Armagh. Photo by DRM Weatherup, curator of Armagh County Museum, 21 March 1964'. © Armagh County Museum Collection'